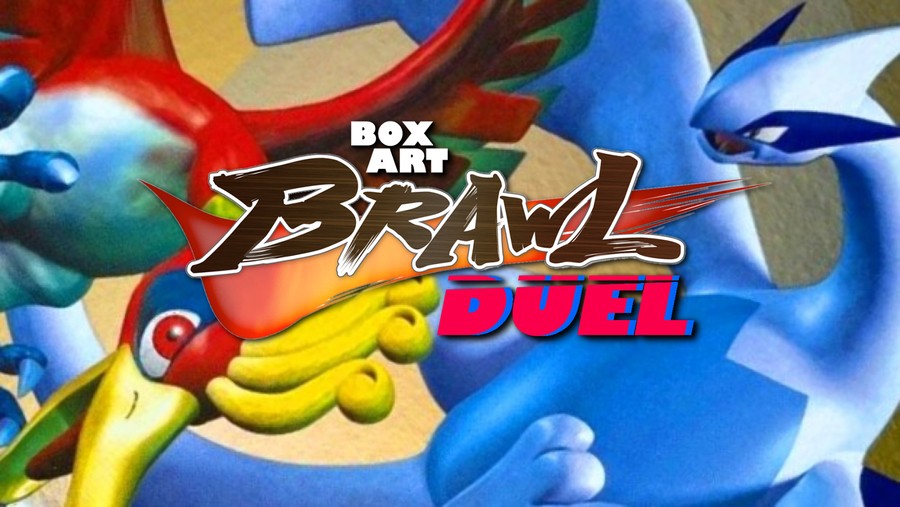 Welcome back to Box Art Brawl, the contest where we pit regional box art from around the globe against each other in a deadly fight for your vote. We exaggerate — it isn't deadly in any way, shape or form, it's just a box art poll. We love a bit of drama.
Last time, Super Ghouls 'n Ghosts fought a battle between East and West. Eventually, the East emerged triumphant with over 60% of your votes; a victory that the West gracefully acknowledged and accepted in the most sportsmanlike fashion. Good game, everybody.
This week we're pre-empting the 20th anniversary of Pokémon Stadium 2 for the N64, which launched in Japan two decades ago on 14th December 2000. The game — the third Pokémon Stadium release in its homeland, and the second in the West — enabled N64 gamers to slot their Pokémon Red, Blue, Yellow, Gold and Silver carts into Transfer Paks and do battle on the big screen in full 3D. For Poké Trainers who had been used to playing on a diminutive Game Boy screen, the Stadium games were a remarkable opportunity to see what their Pocket Monsters 'really' looked like.
Enough chatter. A pair of wild video game covers appeared!
North America and Europe